"Everything will be all right in the end…if it is not all right than it is..."
– Sonny Kapoor, The Best Exotic Marigold Hotel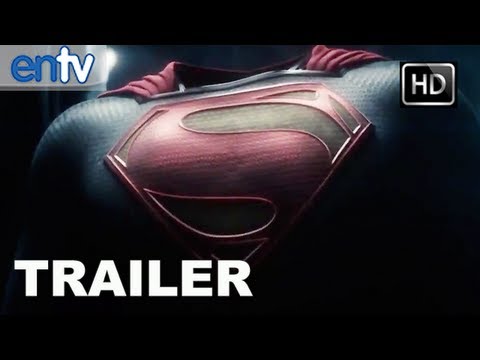 Watch
iamdeathconvoy: Man of Steel Trailer from SDCC
"Hiking - I don't like either the word or the thing. People ought to saunter in..."
– John Muir (via theohpioneer)
"You know that place between sleep and awake? That place where you still remember..."
– Tinker Bell, Hook 
oliviamei asked: OUI. J'AI UNE QUESTION. except not...I have une phrase déclarative for toi. I was in Ireland with Aaron for a week...I drank so much guinness and whiskey that I probably shouldn't be alive right now. let's get wasted this summer when I come visit you? perfect.
Rumblings of a procrastinator.
I suppose I should write down what's been going on in my life: I started helping out my new friend with the Davis Flea Market (which is coincidentally happening tomorrow). I'm horribly behind in my classes which actually means I'm right where I usually am regarding school. Been meeting some really cool people here at school. I am going to the Bon Iver concert in April which is...
Trying not to be so cynical lately. But seriously so sick of bullshit.
Very excited about things!!!
"I would rather have thirty minutes of wonderful than a lifetime of nothing..."
– Steel Magnolias
I always go back to the mountains.
I don't feel right unless I'm around some trees. I really need to go on a hike tomorrow. I can't get mountains out of my head lately. Anyone want to go?
Recipes
PIZZA DOUGH Mix 4 ½ teaspoons yeast with 1 ½ cups warm water and 2 tablespoons olive oil (use KitchenAid bowl).  Let sit a few minutes. Put bowl on mixer and put the paddle attachment on.  Dump in 2 cups of the high-gluten flour (in bag).  Mix a few minutes until it becomes gloopy.  Take the paddle off and attach the dough hook (it will be very runny). Add 2 teaspoons kosher salt, 1 more cup...
"Never love anyone who treats you like you're ordinary."
– Oscar Wilde  (via bourbonandpearls)
Fuck, shit, damnit, a;lsdj;akjd;fakjsd;lkjas;dlkfj;alksdjf;lkajsdlkjasdf
Listening to Charles Aznavour...
And shocker…taking a break from my mountain of french homework. But at least I'm listening to french music? Basically I have outlined my paper, my presentation for tomorrow, and now I'm off to the store to buy champagne for Danielle's birthday tonight and then going to Musee d'Aquitaine to make my presentation tomorrow on the role of museums in France today a little...
21.
So, I turned 21 yesterday. It was kind of a relaxing day, I got my birthday presents from my parents in the mail, so that was nice to be able to open presents here in France. I wandered around downtown and took some pictures and checked out the Christmas market. Later I met up with my friends at the Christmas market again, had some mulled wine, went to the ice skating rink, got some pizza for...
Upcoming plans.
Oh my goodness. This study abroad experience has gone by so quickly. I wish I used my time a lot better. It all feels kind of smashed at the end. Hopefully I can go to Florence before I leave. Its been my dream to go to Florence for forever. And then hopefully I can be in Paris for two days before flying out back home…goodness gracious it'll be so strange to be back in California!!